Guang Feng International Corp
For over 15 years, we have been building and expanding our business to meet the needs of our customers. Today we are one of the major paint sundries suppliers on the West Coast and in Canada.
In addition, o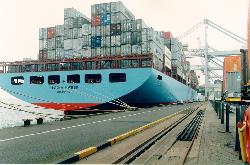 ur product line has expanded to include building materials, flooring products, framed art and other quality household products. Many of our products are sold in the finest national and transcontinental retail stores and wholesale outlets.
Because of our extensive trade ties and successful first-hand experience in doing business internationally, we have a strong presence in places like Hong Kong, China, England, Canada, Japan and Mexico. Our strong presence in a variety of international markets puts us in the unique position of having the flexibility to provide private label products to a variety of retail chains.
In China, we are partners with Toyota Tsusho Corp of Japan and Toyota Motor Japan in the automotive industry. It is the largest Toyota dealership and Toyota wholesale parts distribution center in Northeast China. Please review the information on our website at www.hrbtoyota.com.
In addition to above, we also export many great American products to Asian countries and a variety of markets throughout the world.
The key to our strong business growth in today's competitive environment is providing quality products and a variety of professional services. We look forward to serving you.